Step
1

: Choose Your Package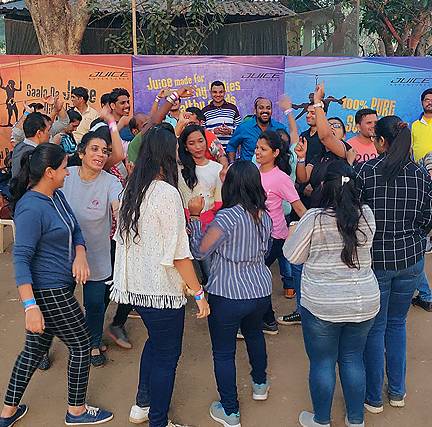 Classic Corporate
Whether you want to help your staff work more effectively as a team, need the ideal corporate friendly location for a memorable excursion, want to create the perfect impression of your corporate event or simply want to unwind and enjoy a day full of Fun, come to Juice.
₹ 2000 + GST
per Person
( Adult )
One Day Fun Day
Go ahead and challenge yourself further with our next level Adventure Activities. This package includes a high-wire adventure (Mighty Pentagon) introduced for the first time in Mumbai. We are doing our bit to keep the adventure in adventure. This is one of the most exciting and exhilarating Adventure packages available anywhere in Mumbai. So swap 'I Can't' for 'I Can' and be surprised!
₹ 1600 + GST
per Person
( Adult/Child )
Crazy Kids
Experience a handful of Active, Interactive and Exciting Adventures which gives our Kids an opportunity to perform activities that they have only seen on TV or rarely done and thus adding a lot of value and excitement to the Day. Activities at Juice are not a part of conventional sports activities available for Kids, Youth and Families in India.
₹ 1600 + GST
per Person
( Child )